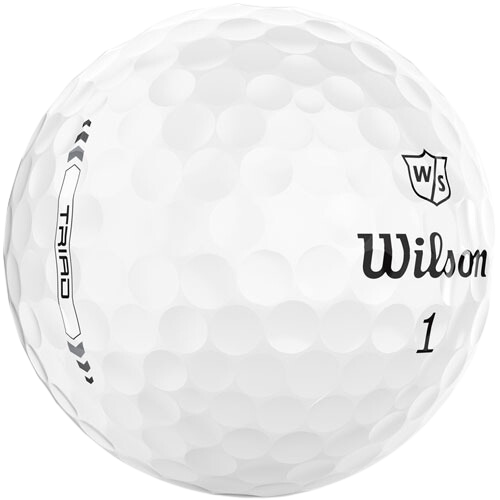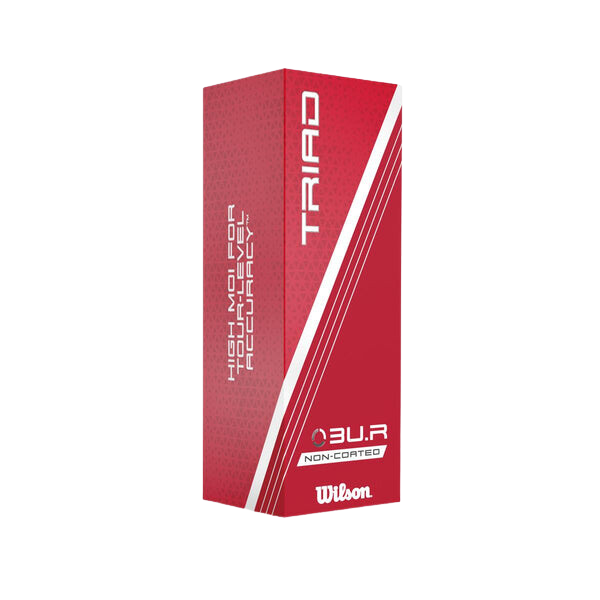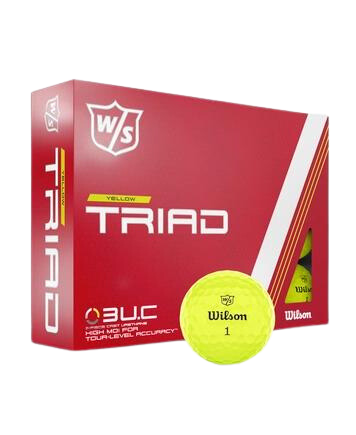 Unlike traditional golf balls, the Wilson Triad & Triad R Golf Balls feature a high MOI, Tri-Balanced design that moves weight from the core to the outer layers of the ball, resulting in faster ball speed, lower driver spin, and a more stable ball flight.  Additionally, this unique design ensures that each of the ball's layers are equally dense, thus eliminating defects during the manufacturing process.  Consequently, the Triad performs like a one-piece ball, delivering pinpoint accuracy and putts that roll true.

Wilson finishes the Triad with an ultra-thin cast urethane cover that remains engaged with the club face for an extended period during impact, specifically with mid-to-low irons.  Keeping the ball in contact with the face for a longer duration produces a more controlled ball flight and increased spin, allowing you to attack the pin with confidence.
Under ultraviolet light, it is clear see that traditional golf balls are imperfectly painted, and said imperfections make for an unbalanced golf ball, negatively impacting the ball's flight, spin and roll.  During testing, Wilson found that when compared to their competitors offerings, the Triad R's raw design reduced unwanted spin, created a much straighter flight, and was far less likely to veer offline.
Three-piece construction 

Wilson compression rating of 85
Available in a 12-ball pack and 2 pack
Delivery
Free shipping on orders of $99 or more
In-Store Pickup
Buy online, pickup in store.
Free shipping
on orders of $99 or more