Ping Glide 4.0 Wedge ZZ-115 Steel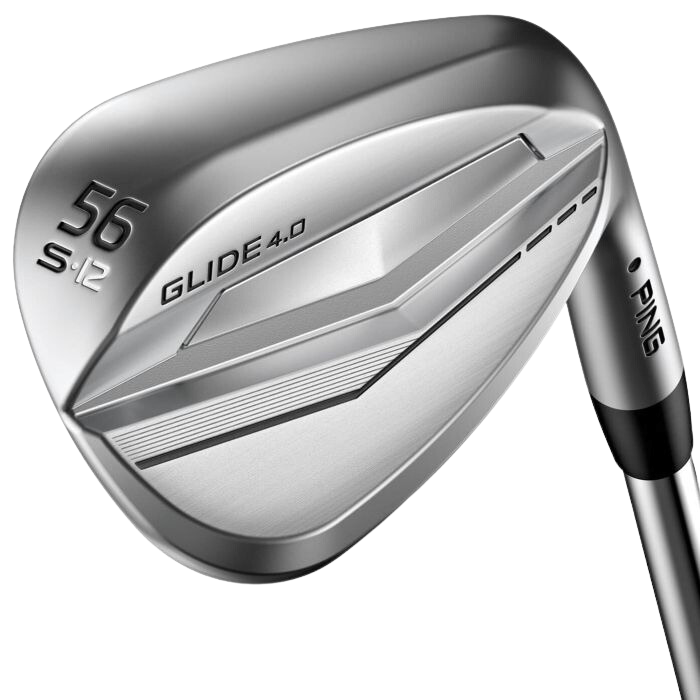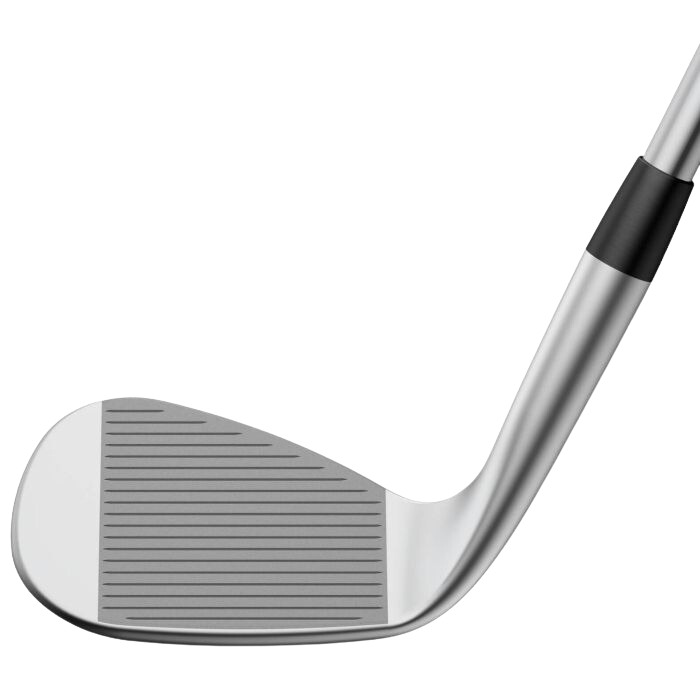 Wedges are engineered with a larger and softer elastomer insert that a provides softer, more responsive feel than the previous 3.0 model.  The wedges feature a new Emery textured face blast which creates more texture on the hitting surface, resulting in more friction and interaction between the club and the ball.  When combined with the 4.0's precision milled grooves and face, this new textured design imparts significantly more spin, a necessity for precision wedge play and finesse shots around the green.
Four grinds are available in the Glide 4.0.  The S Grind features trail edge and heel relief, ample bounce, a round leading edge, and offers exceptional performance in a variety of turf and sand conditions.  The W Grind is the most forgiving through the turf as it is round and cambered with significant bounce.  The W is ideal for soft turf and sand conditions, and suits players with a steep angle of attack.  The E Grind, formerly known as the Eye2, possesses a higher toe, improved leading edge shaping, a dished sole, and a tapered hosel for the ultimate in bunker performance and touch shots around the green.  The T Grind's thin-sole facilitates precise shot-making and versatility from tight lies, and with extreme heel relief, is ideal for firm conditions and a shallow angle of attack.

In order to reduce the overall weight of the club, PING equips the Glide 4.0 with the lightweight, Nippon made PING Z-Z115 wedge shaft.  The shaft is custom engineered with a lower balance point that is closer to the tip in order to produce a lower launch, more control, and enhanced feel.
Feature:
Multi-material construction combines 8620 carbon steel with a larger and softer elastomer insert to provide soft, responsive feel

Appealing at address with a rounded, compact design that benefits from advancements to the leading edge and hosel transition

Precision-milled face/grooves and the new Emery face blast work together to add texture to the face for increased spin and a lower launch

For full shots, the lower-lofted wedges (50° and 52°) are milled with a 20° sidewall to maximize groove volume

Around the green, higher-lofted options (54° - 60°) are milled with a 28° sidewall and a tighter radius to impart more spin for precision on shorter shots

Four differentiated sole grinds (S, W, T, E) are designed to match your angle of attack and typical turf conditions

Stock Shaft: PING Z-Z115

Stock Grip: Tour Velvet 360
Delivery
Free shipping on orders of $99 or more
In-Store Pickup
Buy online, pickup in store.