Bushnell Golf Wingman View GPS Speaker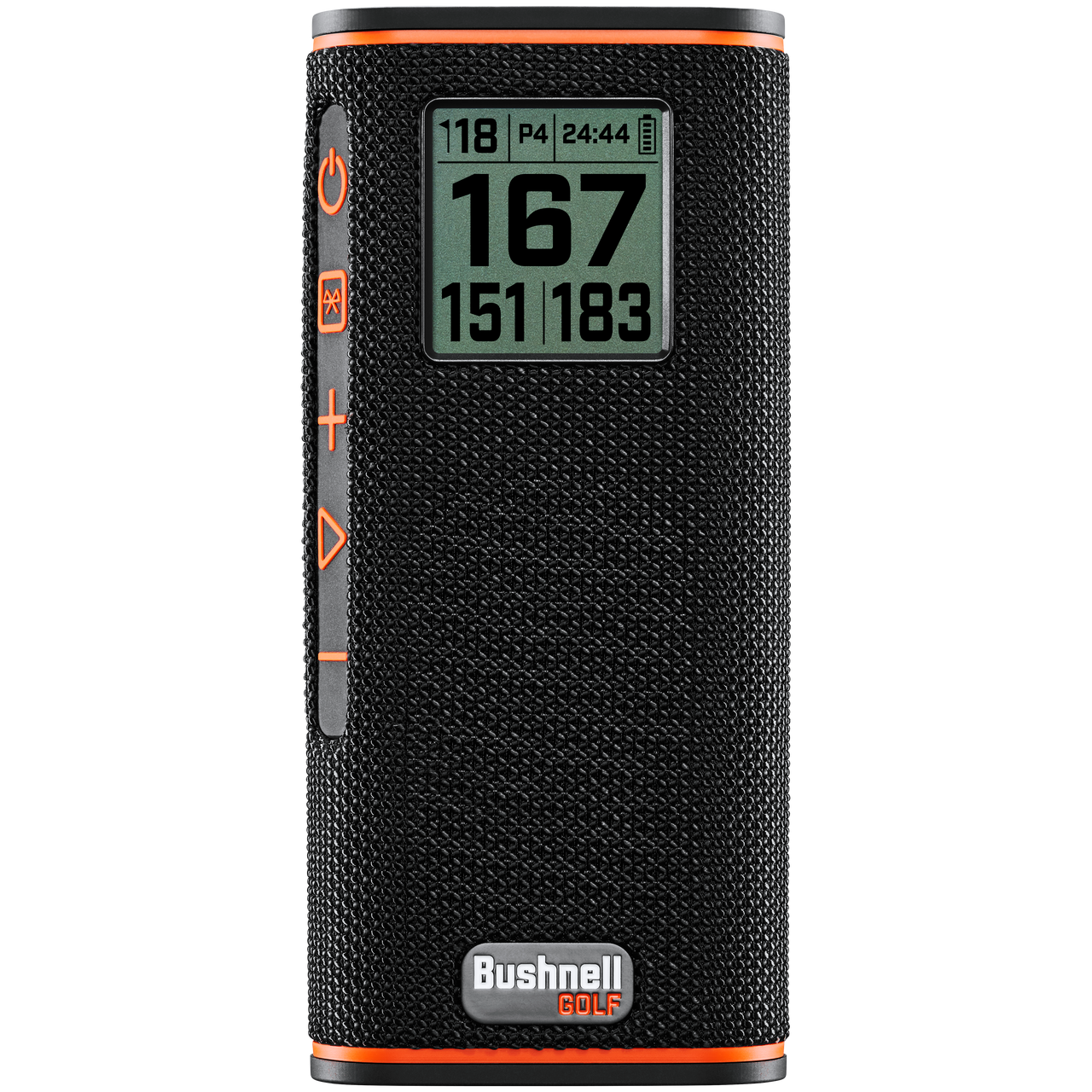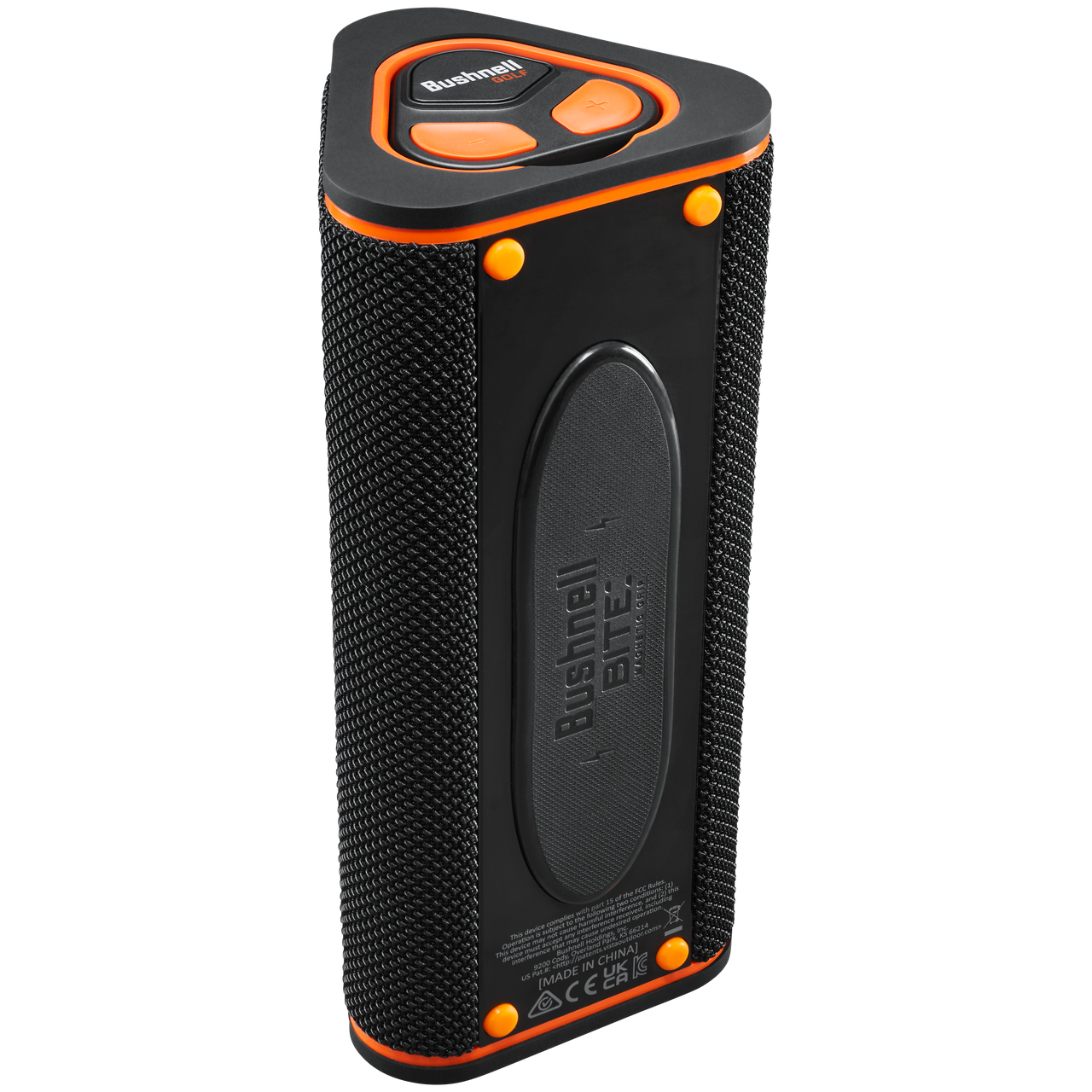 Take your golf game to the next level with the Bushnell Wingman View GPS Speaker. Featuring an easy-to-read LCD screen, premium sound quality, and audible front, center, and back of green call-outs, this device provides all the information you need to make the perfect shot. With a range of features including hazard distances, audible 1st tee introductions, and custom sound bites, the Wingman View is designed to enhance your golfing experience. Plus, with a rechargeable battery that provides power for up to 36 holes and a built-in USB port for charging other devices, you'll never be caught without power. Thanks to its removable bite remote and integrated bite magnetic cart mount, the Wingman View is easy to use and attach to your cart bar, providing you with convenient access to all of its features. Don't wait any longer to take your game to the next level - order your Bushnell Wingman View GPS Speaker today!
Features:
Easy-To-Read LCD Screen - The Wingman View features the same outstanding sound quality you've come to expect from Bushnell Golf, with a new LCD screen that provides visual distance and music information.
Hit The Button For Audible Front, Center, Back of Green Call-Outs - Get audible distance readings, from 36,000+ courses worldwide, through the Wingman View by simply pressing the remote button.
Audible 1st Tee Introduction & Custom Sounds Bites - Get these by simply clicking the Bushnell button on the remote.
View Hazard Distances - Get up to 6 audible and viewable hazard distances per hole on the Wingman View with the LCD screen.
One Year Limited Warranty - Bushnell Golf guarantees these products to be free of defects in materials and workmanship.
Premium Sound Quality - Outstanding sound quality so you can listen to your music, and get audible GPS distances.
Power for Your Devices - Looking for a place to charge? The Wingman View includes a built-in USB port for charging other devices.
Power For 36 Holes - The rechargeable battery of the Wingman View is long lasting and provides up to 10 hrs (2 rounds of golf typically) on a charge.
New Bushnell Golf App - The Bushnell Golf app provides additional product benefits, information and data to further help improve your game, as well as access to easily be able to update your GPS device (for 2021 GPS products and beyond).
Removeable Bite Remote - The redesigned Wingman View remote allows you to get GPS distances, adjust volume, change songs, play sound bites and 1st tee introductions.
Integrated Bite Magnetic Cart Mount - Wingman View features Bushnell's franchise feature BITE magnetic mount that allows you to easily attach the Wingman View right on the cart bar.
Specs:
Bluetooth - Yes
Power Source - Rechargeable Lithium Ion
Water Resistant - Yes, IPX6
Weight - 23.0oz
Depth - 3.1"
Width - 3.2"
Height - 7.3"
Previous Product
Next Product
Delivery
Free shipping on orders of $99 or more
In-Store Pickup
Buy online, pickup in store.
Free shipping
on orders of $99 or more