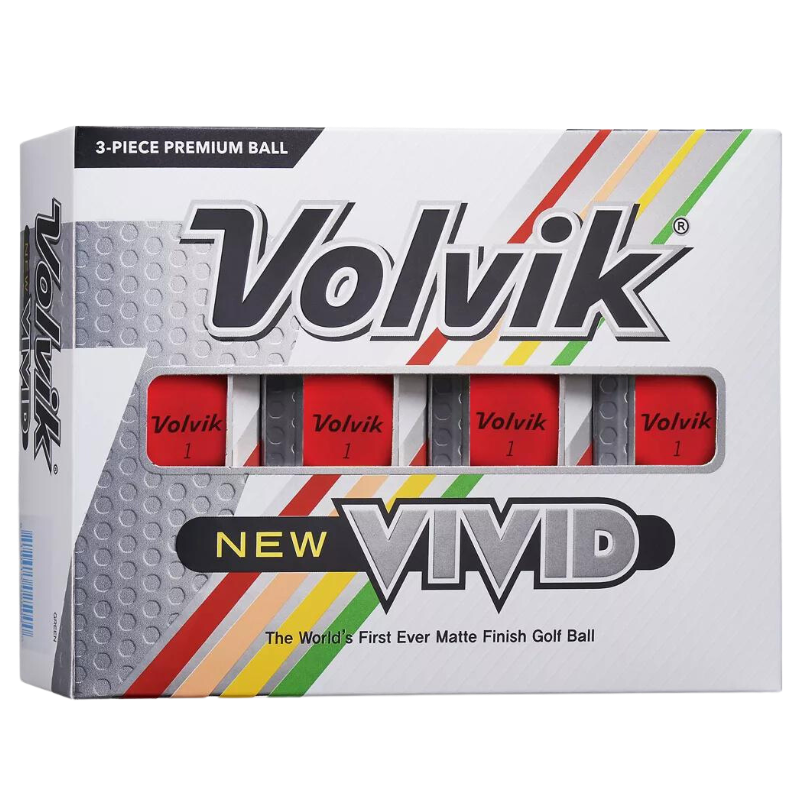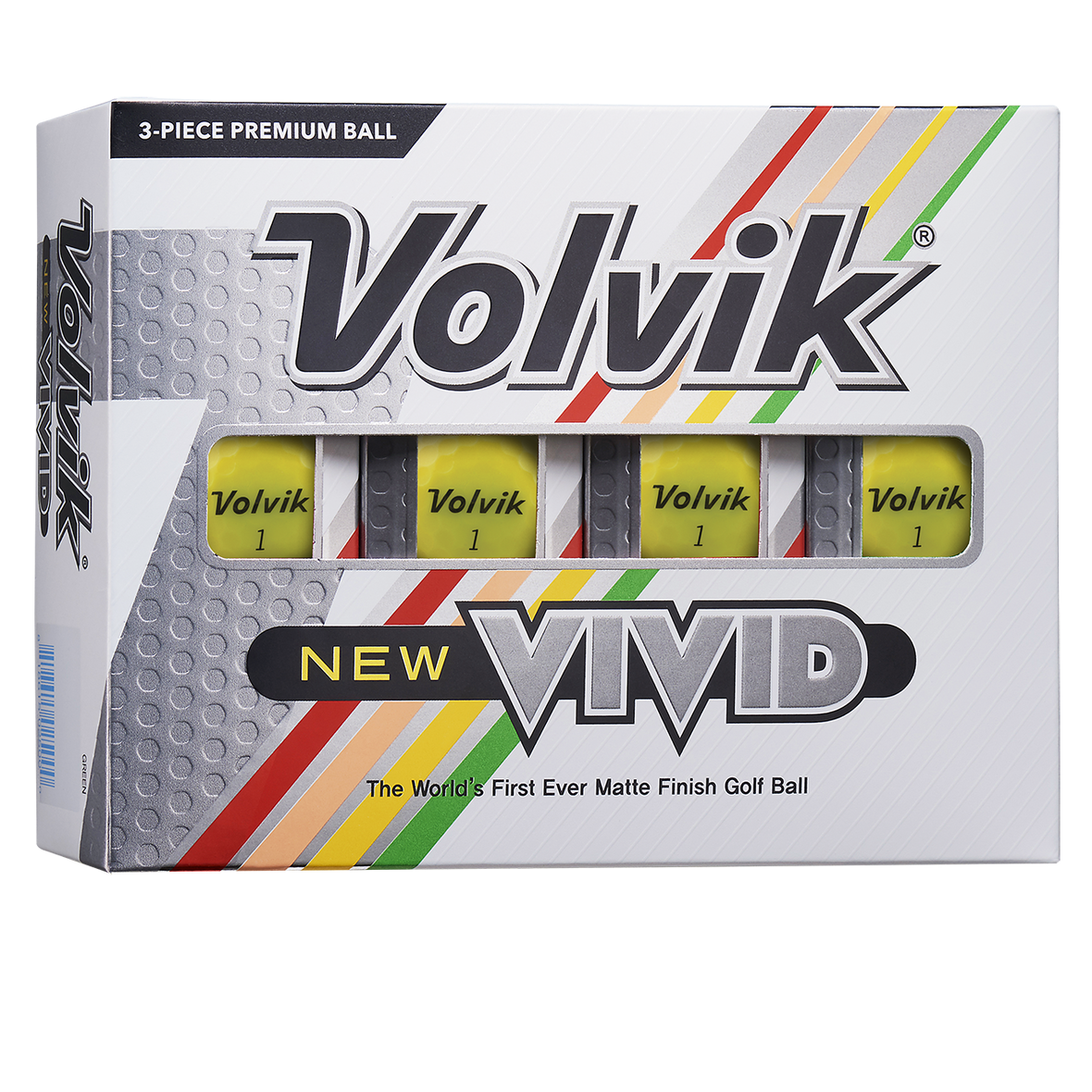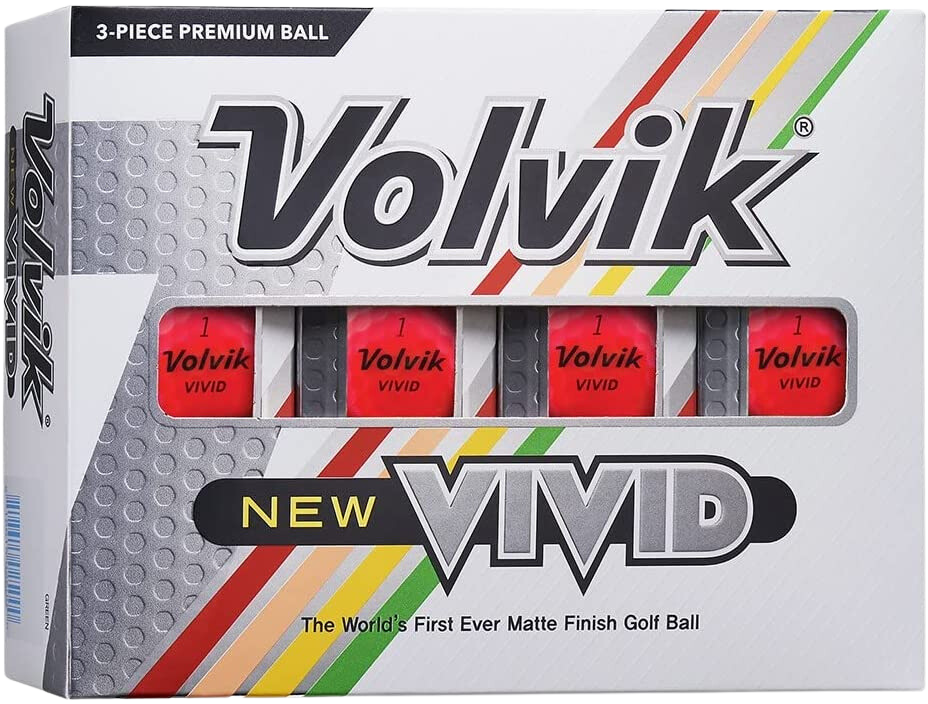 The Vivid golf ball is unique in the fact that it combines Volvik neon colors with an amazing matte finish plus all the amazing performance that the Crystal ball became famous for.
The Vivid is a 3-piece, premium ball that has tested as one of the longest golf balls on the market today, especially for slower to medium swing speeds.
Matte finishes are all the rage these days, from football helmets to cars. The VIVID is the first matte finish golf ball and it really makes for a golf ball that stands out in the air and on the ground. This increases visibility and speed of play, while making course management and ball striking better due to enhanced awareness of where your golf ball is.
Features:
New larger core for more distance, and an improved cover for greater durability.
Unique sf matte coating provides aerodynamic consistency and higher trajectory.
Ultimate distance with softer feel and greater energy transfer from the highly resilient power core.
Less glare for higher visibility, ball striking, and focus.
Higher greenside spin for accurate pin control.
Delivery
Free shipping on orders of $99 or more
In-Store Pickup
Buy online, pickup in store.
Free shipping
on orders of $99 or more