Cobra Golf King MIM Versatile Wedge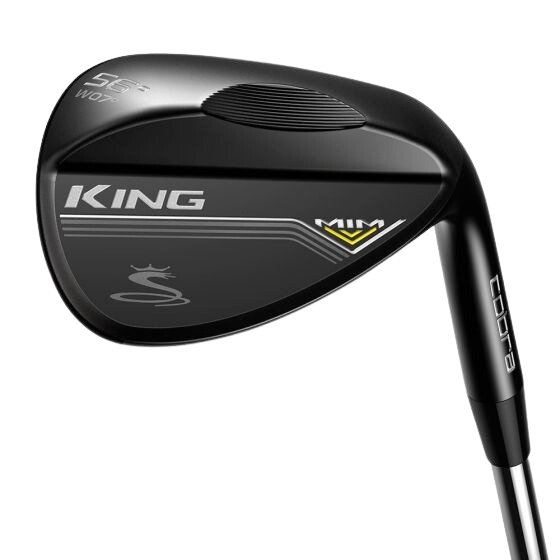 Cobra's KING MIM Wedge is the first to feature a fully metal injection molded (MIM) head construction. A process utilized to create highly intricate shapes, MIM Technology delivers precision shaping and thickness controls to promote truly exceptional feel and performance in a specialty wedge. 
What is Metal Injection Molding?
Precise Process for the Best Performance
MIM is a highly precise process used to create intricate shapes that casting and forging processes don't allow.
Perfect Shaping for Pure Shots
MIM produces 50% tighter shape and weight tolerances compared to cast wedges.
A First of its Kind
Cobra is the first company to use this process to manufacture an entire golf club head.
Hotter and Forging
During the sintering process, the head is heated to a hotter temperature than forgings and closer to the melting point. A higher temperature is key to creating a uniform grain structure that enhances feel.
Smoother Grain Flow
Comparing the grain structures of cast and forged metals, MIM consistently produces smaller and more evenly-spaced voids (holes) in the metal, resulting in softer feel.
CNC Milled Face
Each wedge face is precision milled to deliver exact specifications for maximum performance. A circular milling pattern optimizes roughness, and creates sharper groove edges to maximize spin across the face.
Progressive Grooves
Distinct groove shapes feature narrower, deeper grooves in the low lofts (50°-54°), and wider, shallower grooves in the higher lofts (56°-60°) to optimize spin on every shot.
3 Grind Options
The "versatile" grind features toe, heel and trailing edge relief making it a great option for a variety of turf conditions and shot types. The "classic" grind features progressive sole width from heel to toe. The "widelow" grind features a wide sole with reduced bounce.
Practice Smarter. Improve Faster
COBRA CONNECT grips feature embedded sensors that work in conjunction with the Arccos Caddie mobile app - the award-winning connected golf system that helps players of all skill levels make smarter, data-driven decisions and shoot lower scores.
Delivery
Free shipping on orders of $99 or more
In-Store Pickup
Buy online, pickup in store.
Free shipping
on orders of $99 or more