MGI ZIp Navigator All Terrain Cart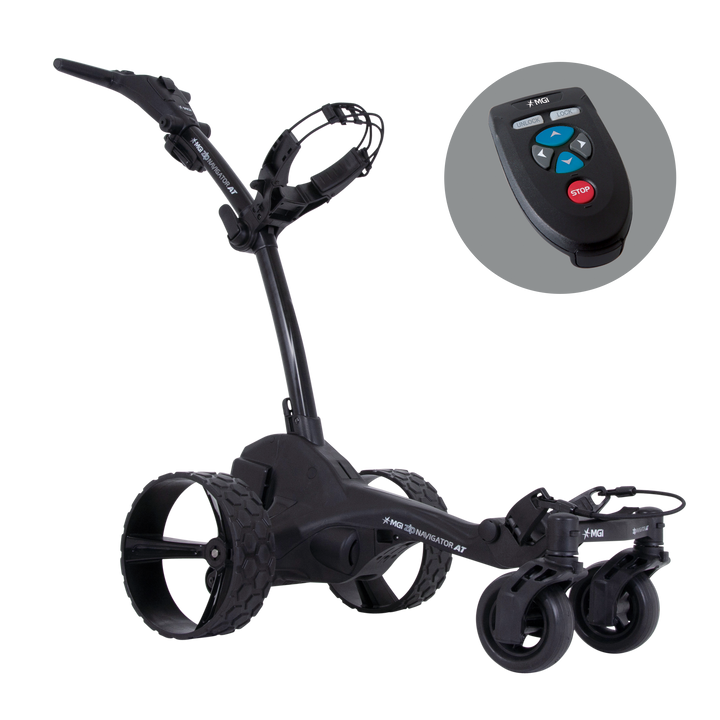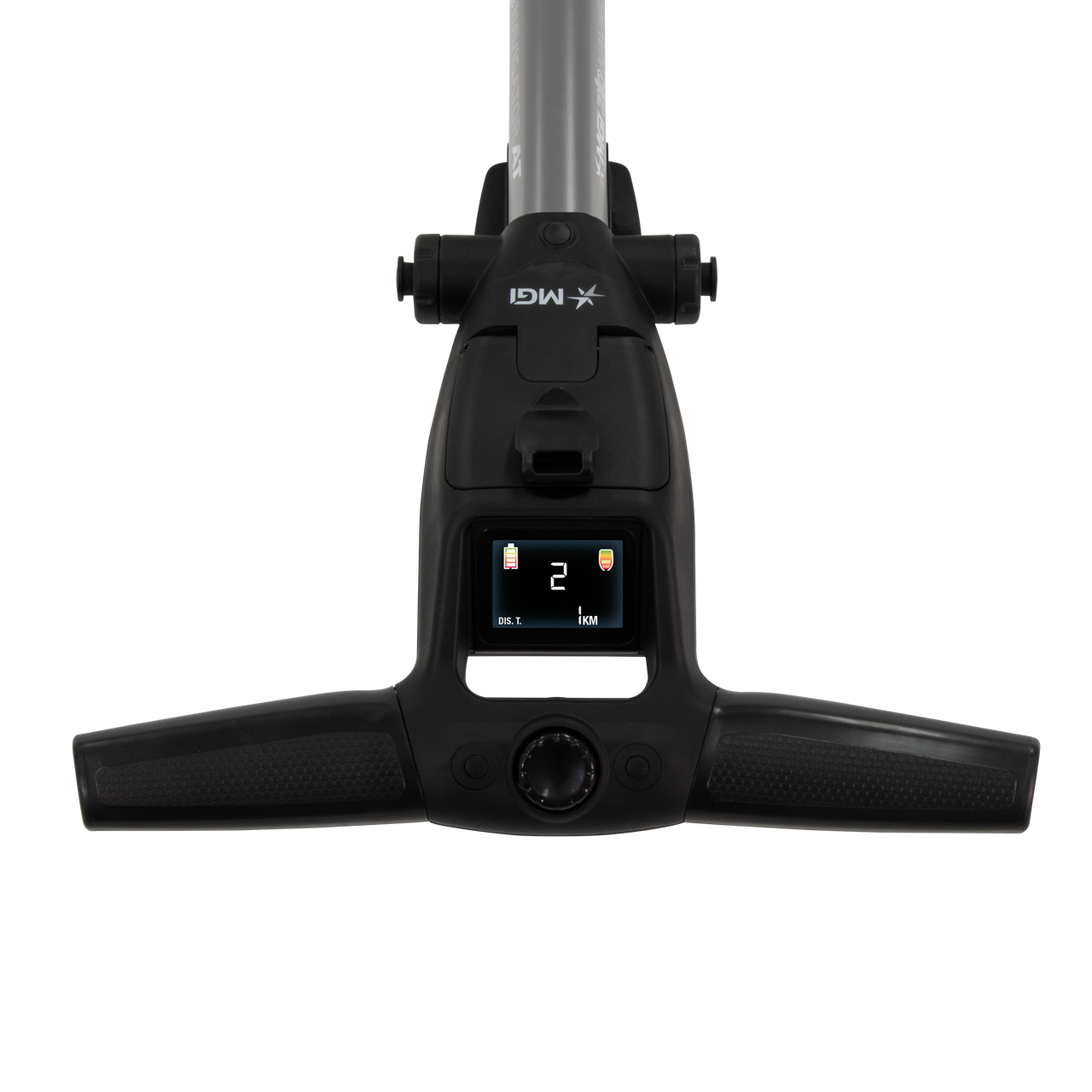 The Zip Navigator AT comes standard with a 24V 380Wh Lithium Battery and Battery Charger with purchase.

Less fatigue with Zip Navigator Electric Golf Caddy
The Zip Navigator AT is a game-changing motorized trolley that takes care of all the heavy lifting on the golf course so you can focus on your game. Walk freely around the course while your cart does all the work, using MGI's renowned full-directional remote control. The Zip Navigator AT cart is powered by twin 230-watt calibrated motors for supreme power and agility. The Zip Navigator AT comes standard with a 36 Hole 24v 380wh battery which can comfortably complete 36 holes in one day if fully charged before use.
The Zip Navigator AT electric caddy has been engineered to glide effortlessly while securely holding all types of bags (not all stand or carry bags are compatible), clubs and other accessories.
EASY REMOTE CONTROL ELECTRIC CADDY
While you have the control in the palm of your hand with the trolley's easy steering and adjustable speed, this model also features innovative technology, including the automatic downhill speed control mode that effortlessly takes control down any hilly terrain, which stands apart from other automatic pushcarts.
The most significant technological triumph of the Zip Navigator AT is what lies within. Traverse across the most challenging terrain and watch as the patented Gyroscope automatically tracks the electric trolley on a straight course. Now you have no boundaries, no excuses.  
Signature Features:
Dual swivelling independent front wheels
Full directional remote control allows for left, right, forward, reverse and speed control
Patented Gyroscope Straight Tracker Technology keeps the buggy on track across any terrain
Downhill speed control minimises your effort and maximises control
Twin

 

230w

 

calibrated motors for supreme power & agility
Powered by the largest capacity Lithium 24V 380Wh battery
All terrain tread rear wheels help handle all conditions
Fully foldable rear 5th wheel for added stability
Monochrome design
3 year if registered within 30 days of purchase. Otherwise standard 2 year warranty applies.
Performance Features:
USB charging port
Adjustable ergonomic T-bar handle and bag support
Zip fold
Four wheel design
Advanced Click & Go Lithium battery system
Quick release rear wheels, with All Terrain tread
Dimensions:
OPEN DIMENSIONS: 46" x 23" x 41"
FOLDED DIMENSIONS (INVERTED REAR WHEELS): 28" x 19" x 17"
WEIGHT (NO BATTERY): 31lbs
WEIGHT (WITH BATTERY): 37lbs
Previous Product

Next Product
Delivery
Free shipping on orders of $99 or more
In-Store Pickup
Buy online, pickup in store.
Free shipping
on orders of $99 or more